S2E1 - Duel
6 months ago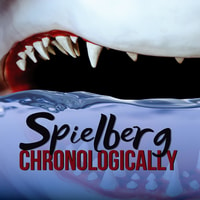 Eric and Jeff start this journey by looking at Spielberg's first movie Duel. Come along as they discuss car trouble, how payphones work, and if the truck is really just your bosses penis.
IMDB Synopsis: A business commuter is pursued and terrorized by the malevolent driver of a massive tractor-trailer.
Eric on Twitter: @eric_hauter Jeff on Twitter: @podcastsbyjeff
Eric on Youtube.
Check out The Gaming Nexus and their podcast.
Jeff can also be found on The Movie Draft House and Budget Arcade.
Honk Honk